CMAH is monitoring this public health emergency. This page will continue to be updated as we adjust to this situation.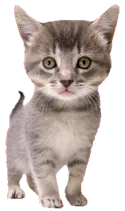 We will continue to operate under our normal hours of operation. CMAH is following all governmental recommendations and guidelines. Please continue to be patient with us as we navigate this pandemic.
We are still fully operational and offering all normal services. The safety of our staff and our clients has always and will continue to be our top priority.
Some actions we have taken and their possible impact on you:
1. We are asking all clients to remain in their vehicles and please call upon your arrival. A staff member will direct you to either wait in your vehicle, or allow access to the clinic if your pet has a doctor appointment. Only one person will be allowed in the clinic with their pet.
2. Curbside service will be continued for the following: all drop-off's or pick-up's including grooming/bathing, boarding, surgery patients, and any non-doctor exam appointments. A staff member will take your pet from the vehicle and bring into the clinic for necessary services. All clients are to remain in their car and call the office for information and payment.
3. For any prescription or food refills, call when you arrive for payment over the phone. A staff member will then deliver products curbside to your car.
4. We ask that anyone exhibiting signs of flu-like symptoms refrain from coming to the clinic and interacting with staff. If your pet needs to be seen for an emergency, please call our clinic in advance for detailed instructions so we can safely treat your pet.

These new temporary policies have been implemented in an abundance of caution for the the safety of our staff and our clients. While we currently have strict cleaning protocols, we have altered them to include more frequent cleaning and sanitation of all high volume areas.
We are committed to providing a clean and safe environment for both our pet patients and their human families. Thank you for your continued support.

If you have additional questions, please call us directly to speak with a CMAH staff member.